Reading at Harold Court
"Excellent workshop - love seeing the kids demonstrating all the reading skills." " Lovely seeing the children put their reading into practise," " Very helpful and loved seeing the kids interact," "Very helpful and informative regarding reading and phonics." "Very interesting session- reassuring to know that we are doing somethings as we should and good to learn new things too."
At Harold Court Primary School we use Rigby Star and Bug Club, published by Pearson, as our structured reading scheme. The children follow the structured colour banded system from EYFS until they are fluent, confident readers when they select books to read at their level with guidance from their teacher.
Shared Reading is a daily lesson where the teacher explicitly models the strategies and skills of proficient readers by reading the text with fluency and expression. The class discuss the text including key vocabulary and focus on developing comprehension skills.
Children in EYFS and Key Stage one are assigned Read Write Inc e-books through Oxford Owl which corresponds to the ones they are reading in school each week. All children are also able to access our on-line reading programme Bug Club. Both of these programmes consolidates reading skills, linking together home and school learning.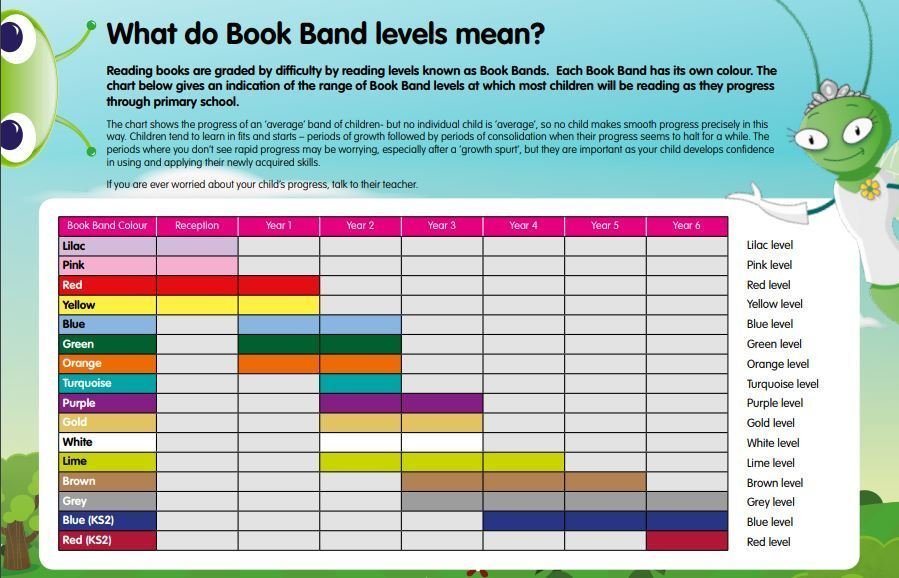 Individual children's reading progress and attainment are rigorously monitored through termly assessment tests and teachers continuous assessments. We also use the Hertfordshire Reading Test to monitor children's reading age in relation to chronological age and gaps are quickly addressed. Attainment levels are reported to parents at our termly parent's consultations where progress is discussed. Children are encouraged to read at home as often as possible and our Reading Challenge initiative encourages all children to gain recognition for their effort. We work closely with our parents, using the children's planners to as a two-way communication to record reading success.
What / How will your child read in school?
Your child will experience a variety of reading activities in school:
They may be given opportunities to read individually from reading scheme books

They will read with the class during the 'shared' part of the daily Literacy lesson

They will read with the teacher or teaching assistant in a group during 'guided reading'

They may read during quiet reading sessions, where they may be encouraged to read silently or share a book with a partner

They will also be given the opportunity to read during other curriculum areas
At every occasion when your child reads in school there will be an emphasis on their understanding of what they have read, as well as fluency. It is also important this is encouraged at home.When hearing your child read it is necessary to ask them questions about texts as they are reading. Encourage them to look back at the pages of the book to find information.
At Harold Court we want to encourage all of our children to have a love of reading the following links are recommend reading lists for all year groups.
EYFS: 100 Picture Books to read before your 5
Year 1: Suggested reading list for Year 1 children - age 5- 6 years old
Year 2: Suggested reading list for Year 2 children - age 6-7 years old
Year 3: Suggested reading list for Year 3 children - age 7-8 years old
Year 4: Suggested reading list for Year 4 children - age 8-9 years old
Year 5: Suggested reading list for Year 5 children - age-9-10 years old
Year 6: Suggested reading list for Year 6 children - age 10-11 years old
Hints on helping with reading at home
As a parent, you play an important role in helping your child learn to read. Research shows that children who are helped at home make better progression school. Reading with your child can be fun and very rewarding. It also shows that you value his/her efforts. If children enjoy reading, it will benefit their whole education. They are also more likely to carry on reading as adults.
Choosing what to read
Choose any books that appeal to your child, for example, stories or information books on hobbies/interests such as football or animals. Vary your reading together. It doesn't have to be school books. Newspapers,magazines, recipes, games instructions can be read together and still be part of the process of learning to read with enjoyment.We hope that you will also borrow books from the school library and from the local library to read together.Your children may keep choosing the same book because it is a favourite. This is all part of learning to read.Children enjoy being read to even when they are fluent readers.
How can I help?
Find a quiet, relaxing place away from distractions such as TV

Sit comfortably in good light and talk to your child about their book

Read for about 10 minutes; a regular short time of quality is better than a long session which happens only occasionally

Ask why they have chosen the book

Talk about the cover and title and what the story might be about

Ask them to tell you who wrote the book or point to the author

Look at the pictures and ask them to tell you where the story takes place

Ask who they can see in the pictures (especially in simple caption books)

Try to be supportive and positive during the reading time

Encourage your children to look closely at the print

Read the first page or two together until your child is ready to continue alone

Encourage your child to point to each word as they read aloud Where possible wait for your child to decode words

Encourage the use of clues such as the look/sound of the letters, what would make sense and the illustrations

Do not sound out words which are not phonetic e.g "because"

When a mistake is self-corrected or a previously unknown word is recognised, praise highly

Encourage expressive reading by drawing attention to punctuation

Help understanding by talking about the story or text – the setting, the plot, the characters

Discuss the kind of people the characters are and the way they behave

Talk about the kind of story it is (adventure, fantasy, science fiction, myth…)

Encourage your child to refer to words and passages in the text to justify opinions

If your child is finding a book difficult, help out by reading it together

If they get stuck on a word, you could:
Let them read on so they can work out the word themselves from the context point to a picture if it will help them guess the meaning, give them
the first or last sounds to help them read along with them then pause, prompt, praise if they get it righto read the word for them (especially if it is
a Proper Name). When they are confident with sounds, let them sound out unknown words – break longer words down in to syllables
Remember – Practice, with praise, makes perfect.
Please remember that the purpose of the 'Reading Record' book is to give your child's class teacher feedback on how well your child is reading at home. If you have any concerns about your child's reading please contact the class teacher by letter or in person. A bank of helpful phrases to use can be found below when reading with your child;
Reception & Key Stage One
Who is in the story?
Where is the story set?
Can you use the pictures to tell part of the story?
How do you think the story will end?
What will happen next?
Do you like the characters? Why?
What happens in the story?
What did the characters say? Why?
How did a character scare, upset or help another character?
Has this ever happened to you? How did you feel?
Did the story make you think of something that has happened to you or someone you know?
Lower Key Stage Two
Can you explain why you think a character did that in the story?
What does this word/phrase tell you about the character or setting?
What does the word 'X' tell us about 'Y'?
Find two ways in which the writer tells you about an event/setting/character/theme?
Which words did you like the most? Why?
In the story 'X' is mentioned a lot. Why?
What other words/phrases could the writer have used?
What do you think the writer meant by writing 'X'?Which words do you think are the most important in this sentence/paragraph/page? Why?